Smile Makeovers in Wake Forest, NC
Cosmetic Dentistry You Can Trust
A smile makeover can be life-changing — literally. At our dental office in Wake Forest, NC, our cosmetic dentists provide smile makeovers that not only enhance your smile and improve the aesthetics of your teeth, but also provide you with a renewed sense of confidence and well-being. We understand how important it is to have a beautiful smile, and that's why we strive to create a result that looks natural and gives you something to smile about.
If you've been searching for a cosmetic dentist that offers smile makeovers in Wake Forest, look no further – our team at Gentle Family Dentistry is here to assist. Contact us today at (919) 237-9989 to schedule a consultation.
"I wouldn't go anywhere else to get my dental work done!"

Mia D.

"Gentle Family Dentistry has been my dentist for 16 years. They do an awesome job cleaning my teeth as well as performing any emergency dental work."

Robin C.

"The staff is friendly, courteous, and professional. They also included some technology that I hadn't seen used before in a dental office"

Ruth T.

"We are new to the area and so grateful to find this practice. They are professional, skilled, friendly, and welcoming."

Manna F.

"I am always impressed each time I visit the practice. The team is always professional and courteous and great at putting your mind at ease, which is not always easy at a dental appointment."

Anna A.

"A pleasant experience from check-in, exam, cleaning, and check-out."

Melissa B.
Why Consider Smile Makeovers
Our smile makeovers focus on more than just improving the look of your smile — they offer holistic and oral health benefits too! Our team of highly trained dentists will customize a treatment plan based on your individual needs and desired results, so that you can get back to enjoying life with improved self-esteem and a smile you're proud of.
We offer a wide range of cosmetic dentistry options for smile makeovers, including, but not limited to:
Professional teeth whitening

Invisalign® clear aligners

Teeth fillings

Porcelain crowns
There are specific mechanical and functional benefits to smile makeovers. For example, straighter teeth allow for a better bite and can help you avoid prolonged damage to the jaw and mouth muscles. This can also help address and relieve subsequent symptoms of an uneven bite, such as headaches TMJ. Additionally, healthy and straight teeth help protect the gums against bacteria, helping patients avoid the development of gingivitis and other conditions.
Our smile makeover options are all designed to improve your oral health and help make your smile dreams come true. Our team is able to address any issues with decay or damage so that patients can feel great about their smile – both inside and out.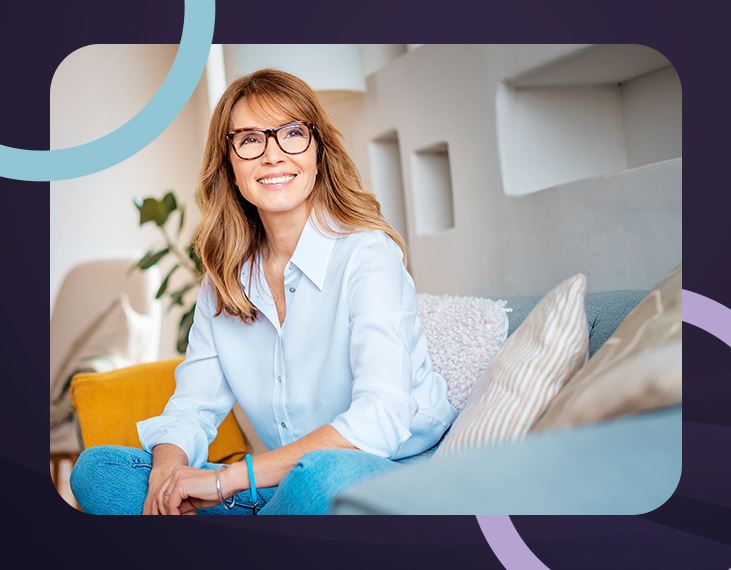 Schedule Your Smile Makeover Consultation Today
At Gentle Family Dentistry, we understand the importance of having a smile you love and are excited to show off — and we're here to help make it happen. For stunning smile makeovers in Wake Forest, NC, contact our cosmetic dentistry team today.
Give us a call at (919) 237-9989 to schedule your initial consultation. We can't wait to put a smile on your face!